31 Oct 2022
As the weather cools off and the large summer crowds return home, Hilton Head Island doesn't slow down. While temperatures might be a bit brisk for a swim in the ocean, the allure of the beach remains, as do the island's exciting activities. In addition to all of the regular excitement, enticing fall events come to Hilton Head Island, attracting locals and visitors alike to check out the festivities.
If you're visiting Hilton Head Island in the fall, you need to stay up to date on all of the island's fantastic fall events. That's where Beach Properties of Hilton Head comes in; we specialize in helping out-of-towners plan unforgettable vacations to the island. Here's our guide on the most exciting fall events you can enjoy on your getaway to Hilton Head Island.
The Best Fall Events on Hilton Head Island
Every year, a vast array of fall events take place on Hilton Head Island, and there's something for every interest. With pleasant weather and a beautiful setting, it's no wonder events continue into the fall months. 
Concours d'Elegance
For two decades, the Hilton Head Island Concours d'Elegance & Motoring Festival has brought automobile enthusiasts to the island. This isn't an old car show, though you're sure to check out a variety of fine automobiles. Instead, Concours d'Elegance focuses on the art of the automobile. Think of it as a more sophisticated take on a car festival; there are classic cars, motorcycles, aircraft, and watercraft to enjoy. Real motorheads will also be intrigued by the events, often hosted by distinguished automotive designers. If you have any interest in automobiles, Concours d'Elegance is a must-attend event.
Lantern Beach Parade
Prepare to be dazzled by a stunning display of lights celebrating the history, ecology, and people of Hilton Head Island at the Lantern Beach Parade. Bring a lantern to this free event and help light up the night sky as you march from the Alder Lane Beach Access to Coligny Beach Park. For extra fun, let your creativity flow and decorate your lantern. However, Hilton Head Island doesn't allow flaming sky lanterns, so keep that in mind. All in all, this event is fun for the whole family and a great way to experience Hilton Head's fantastic community atmosphere.
Pickleball & Tennis
While the weather we're you're from might be too cool to visit an outdoor court, Hilton Head's comfortable fall temperatures make it an ideal place for pickleball and tennis. Bring your rackets or find a place to rent them and hit the court for an outing of fun with friends and family. 
Luxury Hilton Head Vacation Rentals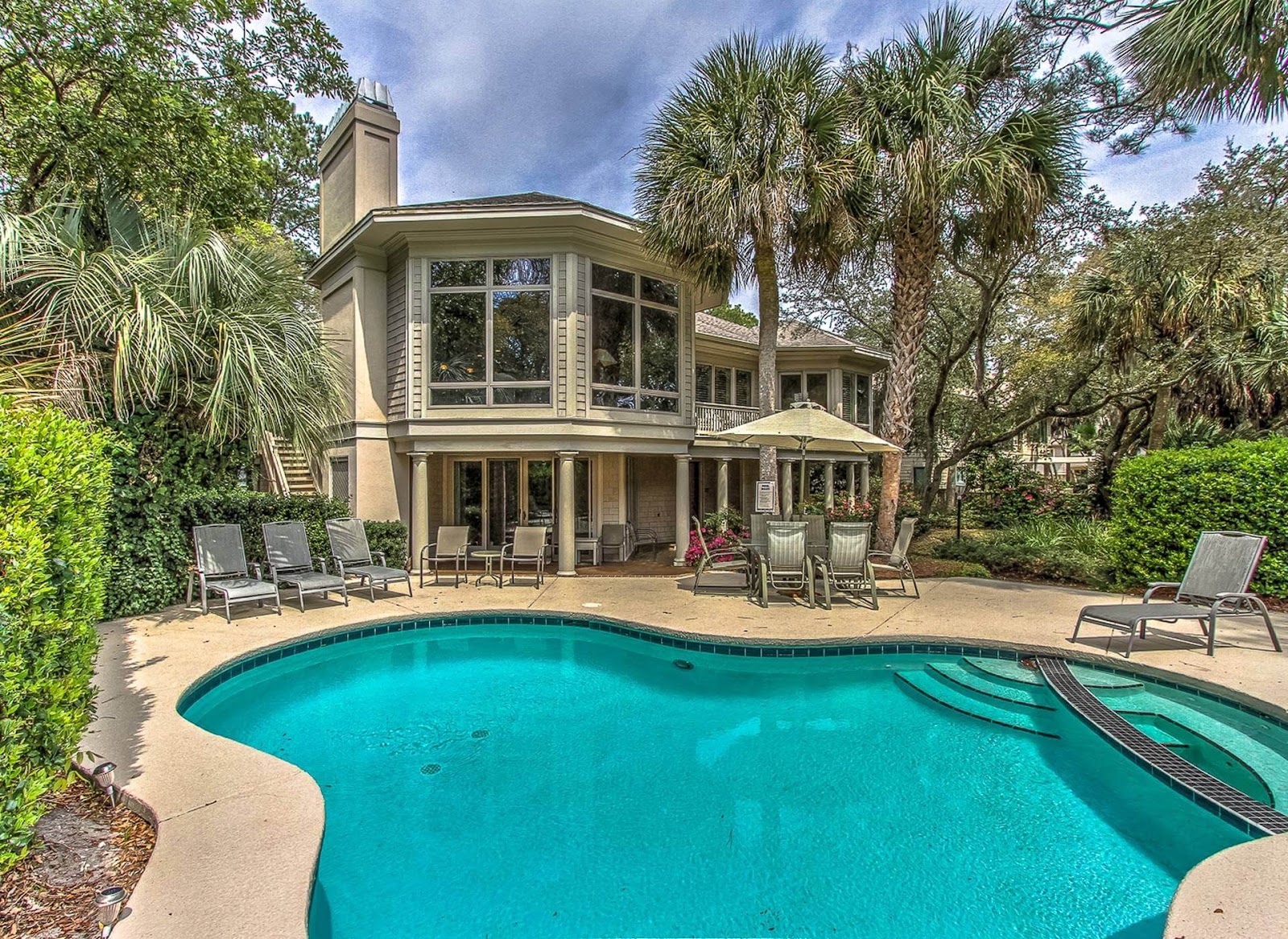 These are just a few of the exciting events you can enjoy when you plan a fall vacation to Hilton Head Island. If you need a place to stay, Beach Properties of Hilton Head has you covered; whether you're looking for pet-friendly accommodations, large group rentals, or oceanfront lodging, we have it all.