Guests who are staying in the Sea Pines Resort, Palmetto Dunes Resort, Forest Beach, Mid-Island Homes and the Sea Crest Resort can take advantage of very inexpensive or even FREE public transportation. Take away the stress of driving and parking by using one of these Island services to take you to the beach, shopping, golf course or tennis courts!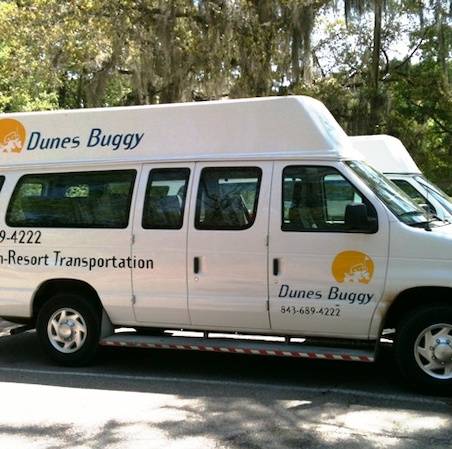 The Dunes Buggy
Palmetto Dunes has a seasonal van that will pick up you up at your vacation rental and take you to Shelter Cove Harbour, the Dunes Beach Club or Shelter Cove Towne Center. The Dunes Buggy currently runs April through September.
Phone: 843-689-4222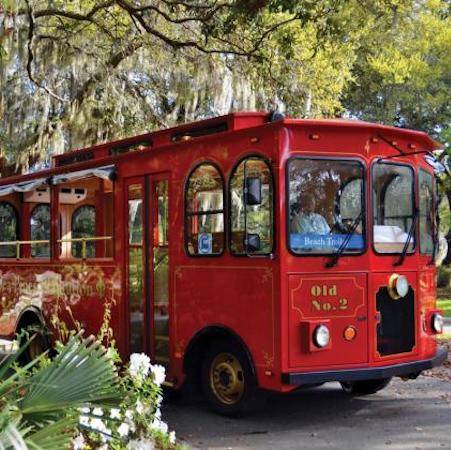 The Sea Pines Trolley
In Sea Pines they offer a free Trolley service.  It also runs seasonally and has scheduled stops to Harbour Town, The Sea Pines Beach Club Trolley and The South Beach Marina. 
Check here for pick-up times and locations.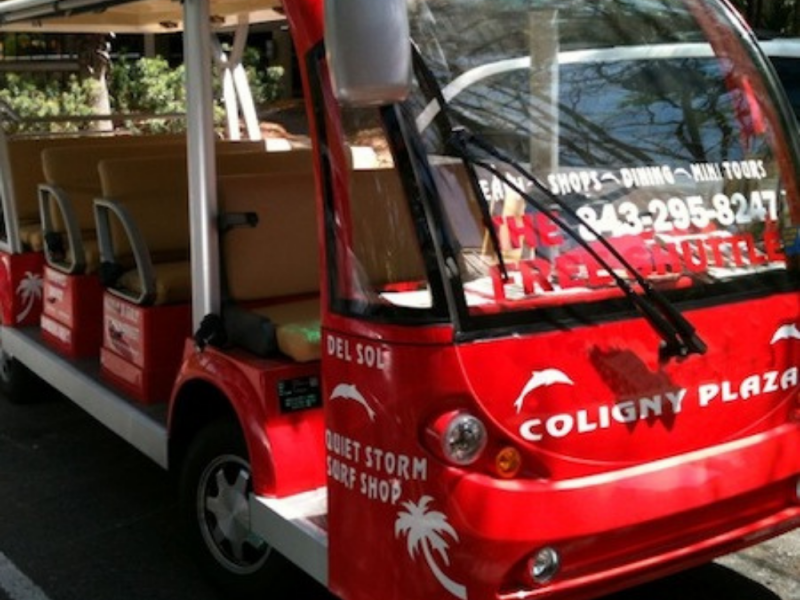 The Forest Beach Shuttle
In the Forest Beach area be on the lookout for the free shuttle that services North and South Forest Beach Avenues, Coligny Plaza, the Sea Crest Resort and Pope Avenue.
Phone: 843-816-5145 | Monday-Sunday | 9:00 - Dusk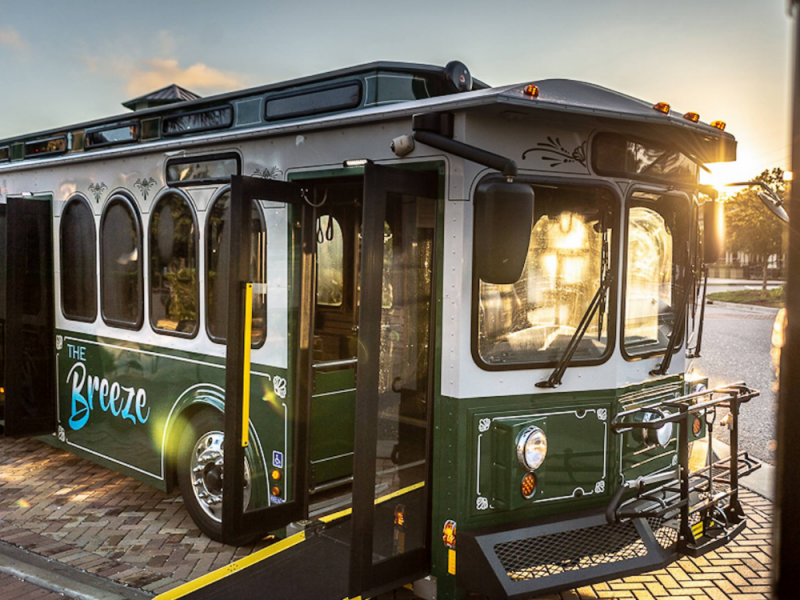 The Breeze
The Breeze, Hilton Head's new $1 public trolley service connecting people and places from Coligny Beach Park to Shelter Cove, and virtually everywhere in-between.
Click here for pick up times and routes.
Airport 
Transportation
There are two airports that directly service Hilton Head Island .The Hilton Head Airport is located on Island while the Savannah/Hilton Head International Airport is in Savannah, GA and is about 45 minutes away. There are plenty of taxi services, along with Uber and Lyft that can assist you in getting to your Beach Properties of Hilton Head vacation rental.
Here are a few of the companies our guests have worked with in the past:
Phone: 877-243-2050
Phone: 843-247-2156
Phone: 843-686-6666