26 Feb 2021
Springtime in the south is one of the best times to get outdoors and attend events because the weather is beautiful, but the summer heat hasn't yet crept in. If you're headed to the coast of South Carolina this year, you'll want to know all about Hilton Head in the spring. A small barrier island just 45 minutes north of Savannah, GA, and two hours south of Charleston, SC, Hilton Head Island is a gorgeous destination known for golf, beaches, and outdoor water sports.
To learn more about things to do during your visit to Hilton Head, be sure to request your copy of our complimentary Insider's Guide to HHI. Inside, you'll find local recommendations on all of the best places to dine, shop, and explore. 
5 Reasons to Visit Hilton Head Island in the Spring
"That is one good thing about this world... There are always sure to be more springs." 
—L.M. Montgomery 
1. The Weather Is Perfect for Outdoor Adventures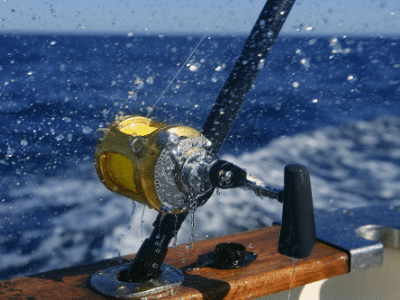 Do you consider yourself an outdoor enthusiast? Then you'll love visiting Hilton Head in the spring. The sun is shining, the temperatures are warming up, and there are so many exciting ways to enjoy nature and all of its beauty. Maybe you'd like to do something more laid-back, like walking on the beach. Perhaps you prefer more of a workout like hiking. Here are some of our favorite outdoor activities include: 
Travel Tip: Read our blog about the best things to do on Hilton Head in March! 
2. Spring Events Are in Full Swing 
2021 Editor's Note: Due to the COVID-19 circumstances, many events have been canceled, postponed, or have restrictions. Be sure to check individual event pages to ensure that these events are still taking place. 
RBC Heritage Golf Tournament
Perhaps the most anticipated spring event on Hilton Head, the RBC Heritage Golf Tournament, brings thousands of people to the island each year. This tournament is the only PGA event in South Carolina and takes place in April. The event kicks off with a parade and opening celebration. Over the next week, the tournament continues, ending with a concert before the final round. During the third round concert, attendees are encouraged to wear plaid as is part of the RBC Heritage tradition.
Harbour Town Spring Fest
Harbour Town is a charming Hilton Head area, most recognized for its iconic white and red lighthouse. Located within the Sea Pines Resort, Harbour Town is right on the harbor, and the nearby Calibogue Sound provides waterfront dining and shopping for visitors and locals. Each March, Sea Pines Resort pulls together the Harbour Town Spring Fest. Attendees can enjoy a live concert, sidewalk sale, and a classic car show. If you're bringing the whole family along, there will be plenty of children's activities taking place as well.
Yacht Hop of Hilton Head
Have you ever wondered what it would be like to spend an afternoon on a gorgeous yacht? Well, this spring event on Hilton Head can make all your dreams come true. In May, purchase a ticket for the Yacht Hop of Hilton Head and hop from yacht to yacht in the Harbour Town Yacht Basin. On each boat, you'll find delicious hor oeuvres while enjoying a live band. This annual fundraiser for Hospice Care of the Lowcountry also features a live and silent auction.
3. Spend Time With Your Family on Spring Break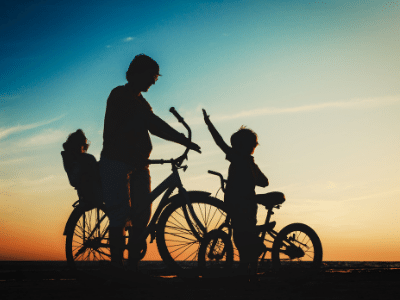 Your kids will thank you when they get older and have so many fun memories on which to reflect. Make this year's spring break beach vacation one that you'll remember for a lifetime. Spend quality time with your family. Lucky for you, Hilton Head is home to a seemingly endless selection of kid-friendly activities! Here are a few of our favorites: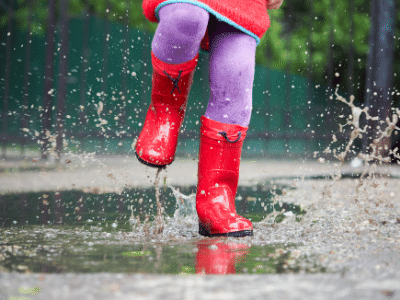 Rain, rain, go away! Don't let a cloudy sky rain on your parade. Spring showers are often relatively fleeting. While you wait for the sun to shine, find something fun to do indoors! There are plenty of opportunities to have fun even when the weather is trying its best to get you down. Peruse museums, go shopping, or sample some fresh, local wines! Here are a few suggestions to consider:
Travel Tip: Read our blog about the best things to do on Hilton Head in April!
5. Stay in Your Own Private Vacation Rental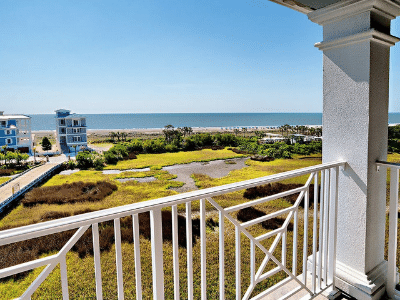 If you're planning to spend your spring on Hilton Head, you'll need to make arrangements for a place to stay. Although Hilton Head offers hotel stays, booking a vacation rental gives you a more authentic sense of the island. Beach Properties of Hilton Head has properties throughout the island in a variety of different neighborhoods. No matter how large or small your group is, we've got the right vacation home for you.
Each of our rentals has access to a private or community pool and comes with an Advantage Discount Card. This card will get you a discount at hundreds of restaurants, shops, and outfitters. 
Check our availability and book your stay today!