8 Jan 2021
Are you planning a Lowcountry family reunion, wedding, business retreat, or golf group getaway? We are happy to offer an impressive selection of vacation homes for large groups on Hilton Head Island. We know how important it is to find a space that can accommodate you and your friends, family, or coworkers. These homes have the amenities you desire, such as private pools, ocean views, pet-friendly accommodations, elevators, and more. 
Read on to learn more about our collection of Mini Mansions. If you need additional local insight, request a free copy of our 7-Day Itinerary. Inside, you'll find thoughtful suggestions for things to do, where to eat, and how to plan the perfect vacation. 
4 Reasons These Vacation Homes Are Perfect for a Large Group on Hilton Head 
Our Mini Mansions have everything you need for your large group getaway! These large, beautifully decorated homes will set the scene for your big wedding day, corporate retreat, family reunion, or any other special occasion. 
1. There Is Plenty of Space for Everyone 
Finding a rental (or rentals) large enough to host your entire group can be quite a challenging task. Not only is it necessary to ensure there are plenty of rooms and beds, but you also need to account for ample community space, indoors and out. These beautiful vacation rentals boast anywhere from 5-10 bedrooms and have plenty of living areas, large kitchens, and outdoor spaces as well. 
2. The Beach Is a Short Walk Away  
Wake up to the sound of the ocean every morning. These homes are just a short walk away from the Atlantic (two or three minutes). It allows your guests an opportunity to escape the crowd and spend time on the beach at their leisure. Everyone will be happy to come and go as they please throughout their stay. 
3. Amenities Such as Private Pools & Ocean Views 
Staying in a home with amenities such as private pools, ocean views, and pet-friendly accommodations can take your vacation up a notch. Make your event memorable as possible with these extra touches. Some of these homes even have elevators to ensure that the house is accessible and comfortable for everyone. 
4. These Houses Are Located on the Same Block 
To accommodate everyone, you may need to consider renting multiple homes. Our Mini Mansions are conveniently located next to each other on the same two streets: Bradley Circle and Urchin Manor. Rather than worrying about having to travel far to get everyone in the same house, you'll be able to walk next door to be with your friends, family, or coworkers. 
Find the Right Vacation Homes for Your Large Group on Hilton Head Island 
Now that you know more about the perks of staying in one of our vacation homes for large groups on Hilton Head take some time to get to know each one! Keep in mind that the streets these homes are on, Bradley Circle and Urchin Manor, intersect. That means that all of these homes are just a couple of doors down from one another.  
Bradley Circle Homes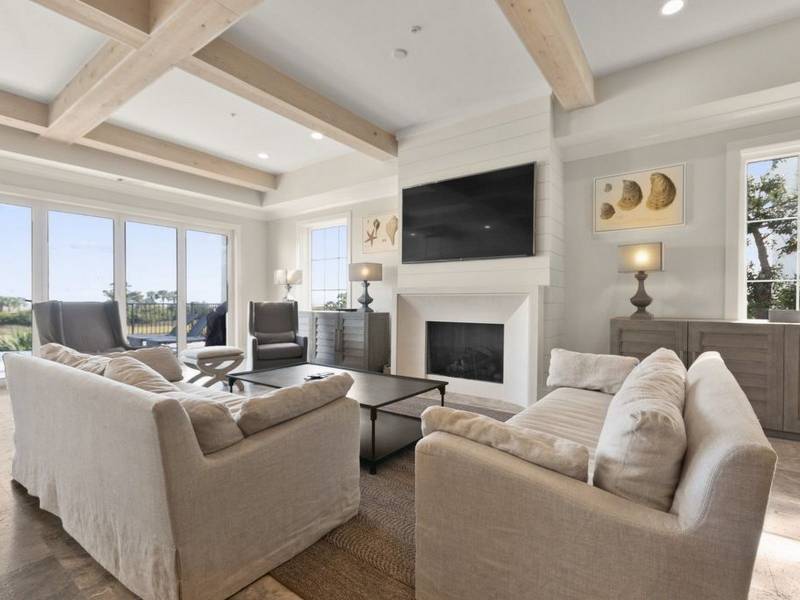 Notable Features: 
10 Bedrooms | 10.5 Bathrooms

Sleeps 24

12 TV's | DVD | Stereo | WiFi | Keurig | Gas Grill

2-Minute Walk to the Beach (public access across the street)

Ocean Views | Eight Beach Towels for Guest Use

Elevator Access to All Levels

Elevated Private Pool 

2-Minute Bike Ride to Public Tennis Courts in Chaplin Park
20 Bradley Circle
Notable Features: 
10 Bedrooms | 10.5 Bathrooms

Sleeps 20

12 TV's | DVD | Stereo | WiFi | Keurig | Gas Grill

2-Minute Walk to the Beach (public access across the street)

Ocean Views | 8 Beach Towels for Guest Use

Elevator Access to All Levels

Elevated Private Pool 

2-Minute Bike Ride to Public Tennis Courts in Chaplin Park
22 Bradley Circle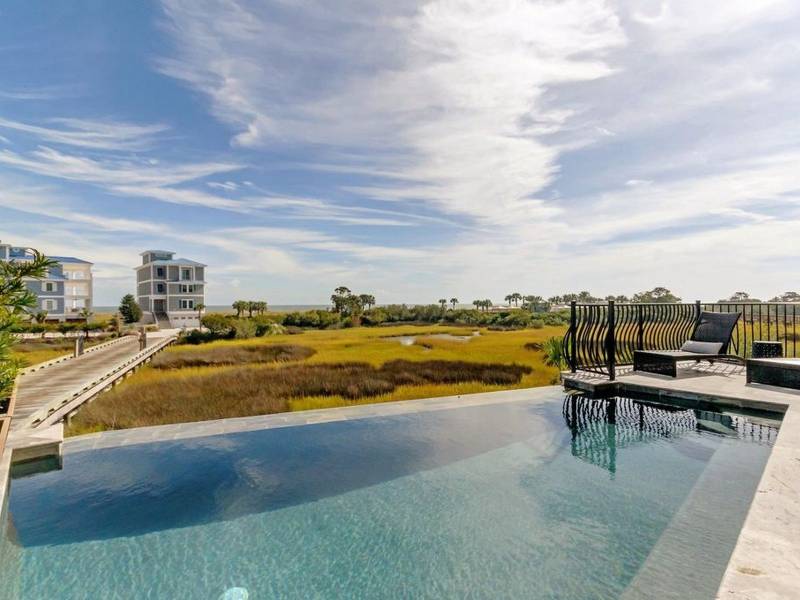 Notable Features: 
10 Bedrooms | 10.5 Bathrooms

Sleeps 24

12 TV's | DVD | Stereo | WiFi | Keurig | Gas Grill

2-Minute Walk to the Beach (public access across the street)

Ocean Views | 8 Beach Towels for Guest Use | Pool Table

Elevator Access to All Levels

Elevated Private Pool 

2-Minute Bike Ride to Public Tennis Courts in Chaplin Park
24 Bradley Circle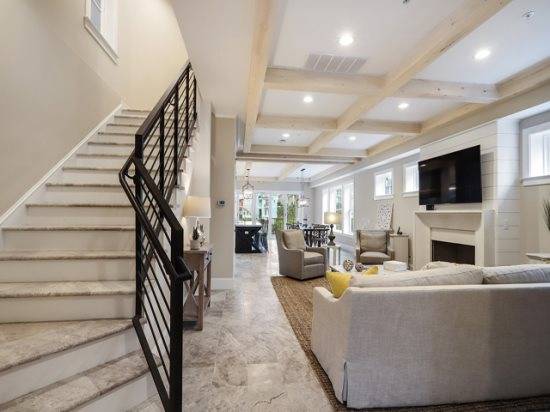 Notable Features:
9 Bedrooms | 8.5 Bathrooms

Sleeps 20

10 TV's | DVD | Stereo | WiFi | Keurig | Gas Grill

2-Minute Walk to the Beach (public access across the street)

Ocean Views | 8 Beach Towels for Guest Use

Elevator Access to All Levels

Elevated Private Pool 

2-Minute Bike Ride to Public Tennis Courts in Chaplin Park

Point Central Keyless Entry
30 Bradley Circle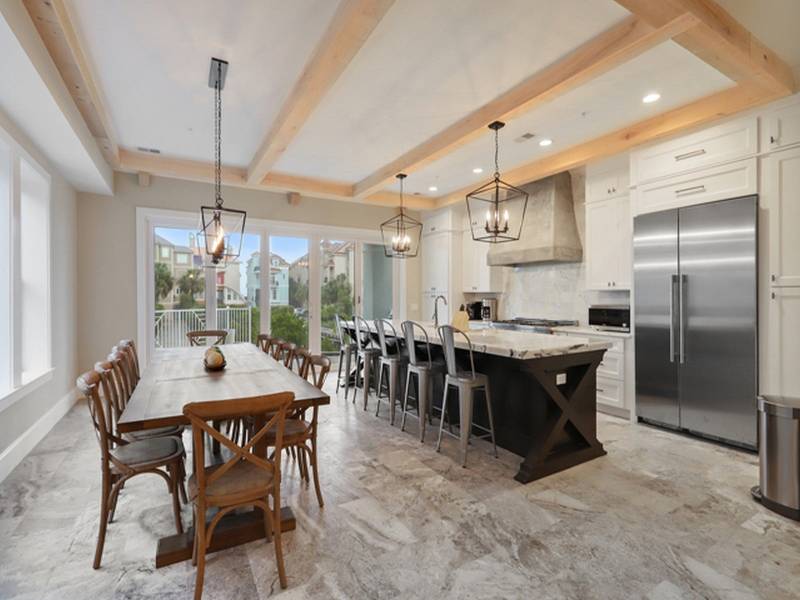 Notable Features: 
9 Bedrooms | 8.5 Bathrooms

Sleeps 24

11 TV's One in Each Bedroom and a 65" on Both the 1st and 4th Floor Living Areas

DVD | Stereo | WiFi | Keurig | Gas Grill

2-Minute Walk to the Beach (public access across the street)

Ocean Views | 8 Beach Towels for Guest Use

Elevator Access to All Levels

Elevated Private Infinity Pool 

2-Minute Bike Ride to Public Tennis Courts in Chaplin Park

Point Central Keyless Entry
32 Bradley Circle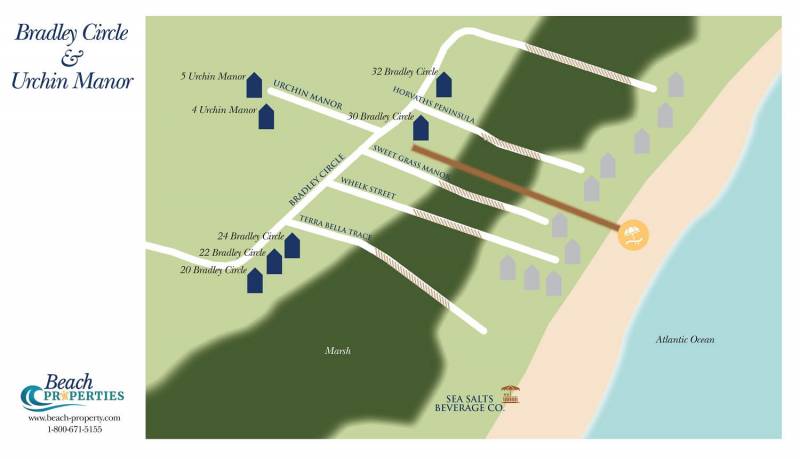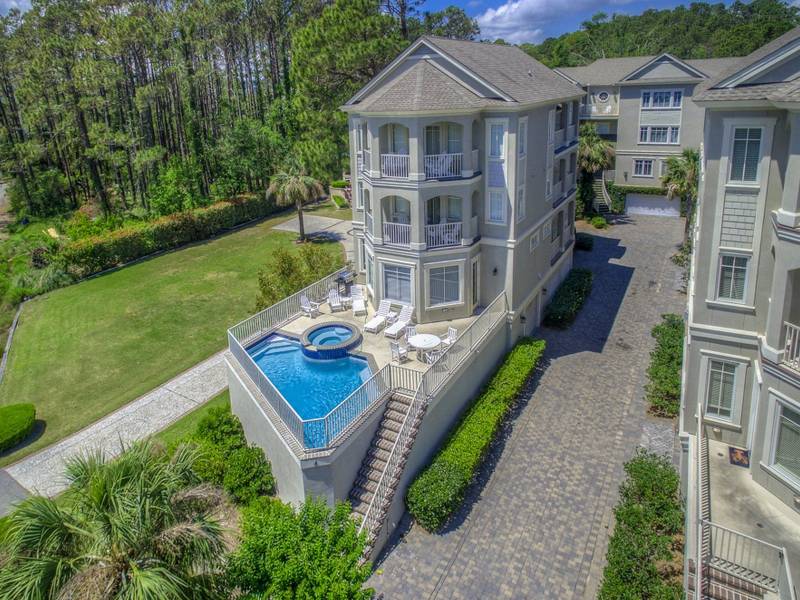 Notable Features: 
5 Bedrooms plus Den with Sleeper Sofa | 6 Bathrooms

2-Minute Walk to the Beach (public access across the street)

Ocean Views

Sleeps 20

3rd Floor extra den with bar and ocean views I 8 Beach Towels for Guest Use

7 TV's | DVD | Stereo | WiFi I Keurig I Gas Grill l Ping Pong Table

Elevator Access to All Levels

Elevated Pool and Spa

2-Car Garage for Guest Use 

2-Minute Bike Ride to Tennis Courts in Chaplin Park

Point Central Keyless Entry
4 Urchin Manor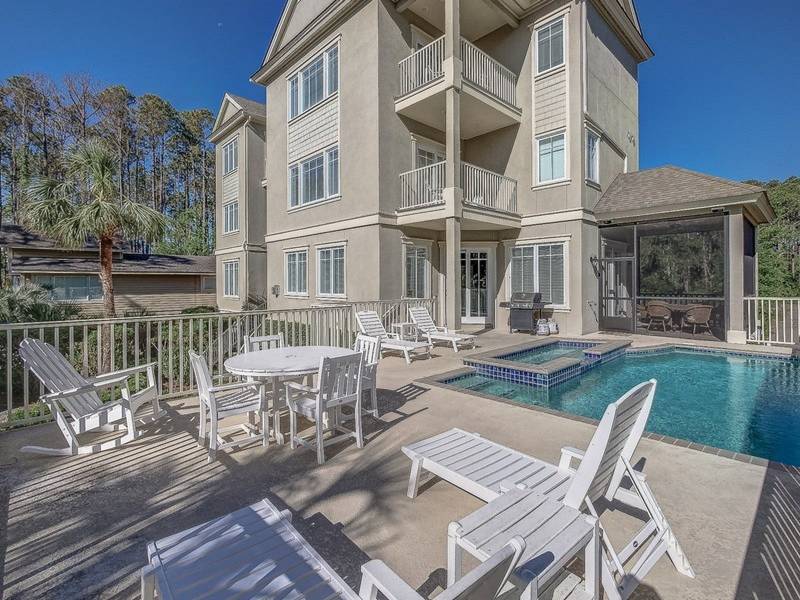 Notable Features: 
6 Bedrooms | 6 Full Bathrooms | 2 Half Baths

Sleeps 21

TV's | DVD | Stereo | WiFi

Three-Minute Walk to the Beach (public access across the street)

Ping Pong Table

Elevated Pool and Spa*

Free Spa Heat offered March, April, May | Sept. & Oct.

$100 beach gear credit (only on weekly stays August - December)

2-Car Garage for Guest Use

Elevator Available for Guest Use

Point Central Keyless Entry
5 Urchin Manor